With over 20 years' experience designing wedding flowers, the talented team at Thrive Flowers & Events are the florists you need for your special day. Our multi award winning team boasts some of the Melbourne event industry's finest talent and brings together qualified floral designers, event decorators, planners and stylists. We are passionate about nature, celebrating its wild side yet harnessing its beauty into creative works of art.
From a quick response with basic pricing to itemised proposals with vision boards, our enquiry and booking process is highly personalised and professional.
With face-to-face consults, plus site visits and liaising with the venue, we take the stress off your hands. Your choice of flower samples can be provided on request.
Creative, custom designs with fresh seasonal blooms and eco floristry. We provide efficient set up and deliveries, as well as late night pack down on your special day.
GET IN TOUCH TO PLAN YOUR DREAM WEDDING WITH THRIVE FLOWERS
MULTI-AWARD WINNING WEDDING FLORISTS
Your wedding day is your time to thrive. When you work with Thrive Flowers & Events, a dedicated Client Liaison is there to guide you every step of the way and ensure your wedding flowers are absolutely perfect. Knowing that all weddings are unique, the weddings we create are designed to suit, not only a couples' vision, but also their chosen venue and ideal price range. Our talented team of wedding florists delivers an amazing floral experience each and every time.
Design and planning of all event florals and styling
Consultation with a fully qualified and experienced florist
Detailed and itemised quotes including vision board
All deliveries on the day
Set up and late night pack-down
We service all of Melbourne, Mornington Peninsula, Yarra Valley, Dandenong ranges, Daylesford/Macedon Ranges, Geelong/Great Ocean Rd and are familiar with most venues.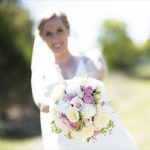 Simone H
Thrive Wedding Flowers were amazing and really brought my flowers to life. Flowers were fresh fantastically done. Prices were all confirmed and set before I agreed and any changes were discussed and prices given before the changes were made. Able to source items they don't have. Very professional.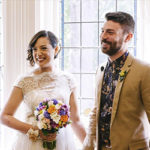 Rhiannon G
Thrive flowers created a beautiful bright spring feel for our day. Their care and creativity was outstanding. I could not have asked for more stunning arrangement. They were excellent in engaging with our families on the day ensuring that every last detail was perfect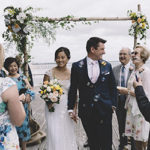 Laura C
Alyssa was amazing – managing to decorate our venue and create bouquets, corsages and buttonholes within our budget and suiting our requirements and style, with a fairly vague brief from me, apart from the colours and a few of my favourites as requests. I was so happy with how everything looked and had many positive comments about how gorgeous the flowers and decor were! Thanks again!!!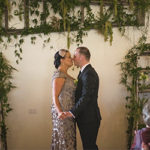 Fiona D
We could not be happier with incredible job Alyssa and her team did with not only the flowers but the entire staging of our wedding. They completely nailed our rather vague brief, well and truly exceeding our expectations. Their styling attracted so many compliments from our guests too!
Pauline D
Alyssa and the team were phenomenal! They understood our theme of classic/ vintage and created some stunning floral pieces which brought out the best in our venue, my dress and bridesmaids. The Team at Thrive Wedding Flowers are truly fabulous at what they do and would recommend them again and again.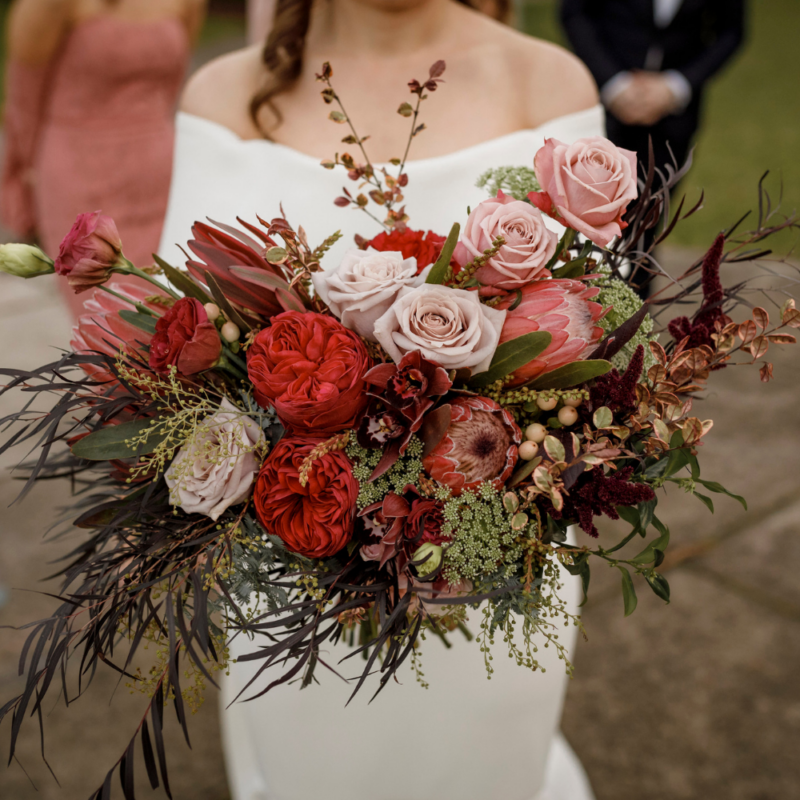 If you're looking for inspiration or ideas for wedding flowers, have a browse through our gallery. Feel free to get in touch to discuss your special day. Our qualified wedding florists love helping couples design their special day.
Frequently Asked Questions