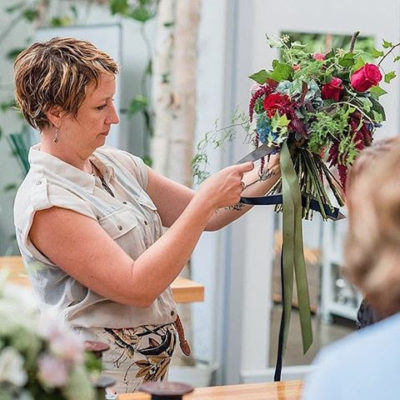 INSPIRED FLORISTS, CONNECTING PEOPLE WITH NATURE
We are a multi-award winning team of florists that simply love utilising our talents to connect people with nature. Our enthusiastic and creative team is passionate about transforming spaces and bringing your ideas to life. Since 2005, Thrive Flowers has been designing floral arrangements for Cafes, Corporate Spaces, Events and Weddings. Our online store was created in 2020 to bring beauty to people's homes. We are ideas people. We are creatives. We do things differently, injecting passion and wow-factor into every flower arrangement in an effort to inspire you.
ALYSSA [Founder & Director]
Thrive's entrepreneur, Head florist, Event Stylist, Creative Director and Floristry Teacher. Alyssa brings inspiration, a love for nature and passion for all things eco.
Alyssa has been a florist since 1997, initially working in retail and freelancing across Melbourne. Diverse experience in her early career helped Alyssa grow into a versatile, modern and contemporary floral designer.
In 2005, Alyssa started her first business, From the Heart Flowers. Working from home, Alyssa specialised in flowers for weddings. Later she would expand into events. Her successful start-up eventually outgrew her home, moved to a new studio space in trendy Collingwood where it is today and become Thrive Flowers & Events.
Since 2014, Alyssa has taught at Bloom College where she trains the industry's talented florists of the future.
Alyssa is the Managing Director who oversees the day-to-day floral work at Thrive. Highly creative, she takes great pleasure in designing arrangements for weddings and events.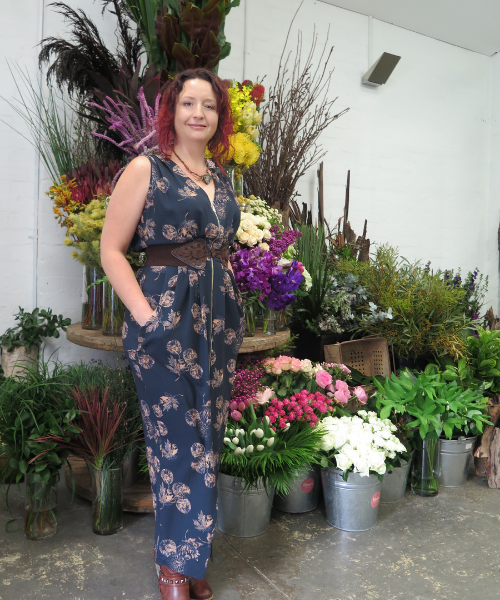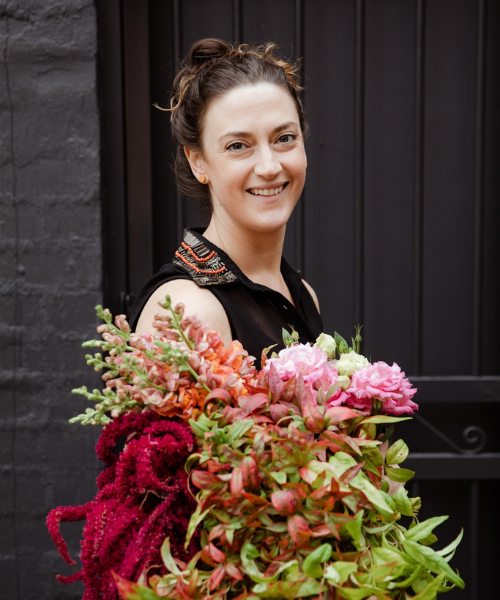 Thrive's Operations and Studio Manager, Client Liaison and business partner of 8 years. A natural people person, Rosie brings empathy, alignment and organisation.
During her fifteen year career in hospitality, Rosie managed various Melbourne restaurants and cafes. Her training and experience helped shape Rosie's strong skills in customer service and leadership.
Great mates since 2003, Rosie was by Alyssa's side to support her during the early start-up stage. As Rosie fell more and more in love with the business, it was inevitable that she would become Alyssa's partner in 2013.
As Alyssa's right hand person, Rosie helps to build, train and motivate the team, while implementing systems and processes.
Thrive's Client Liaison, Rosie is passionate about creating amazing customer experiences, whether she is supporting clients with their initial enquiries, heading up logistics on wedding days or delivering flowers with a friendly smile.
GET IN TOUCH TO PLAN YOUR DREAM WEDDING WITH THRIVE FLOWERS
MEET THE REST OF THE TEAM
Inspiration and general musings straight to your inbox. Subscribe to our mailing list for our latest news and a heads up on special promotions.